Your CBD Questions, Answered
By Sunsoil •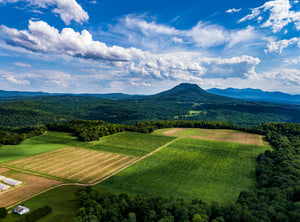 Whether you're a seasoned CBD user or are just getting started, there can be questions surrounding the product. We're here to help.
What's the right product for me?
People start using Sunsoil with a particular goal in mind, whether that's relieving pain, inflammation, stress, or sleep issues. They often ask, "what's the right product for me?" All of our products—capsules and drops—contain the same ingredients (hemp and coconut oil) and therefore have the same benefits. Often, it's a personal preference between taking capsules or drops. But many find that there is a difference in how quickly the CBD takes effect.
When taken sublingually (under your tongue), early research suggests that CBD can absorb more directly into your bloodstream. This results in faster-acting benefits. Softgels or capsules, on the other hand, offer longer-lasting relief as they are gradually digested. 
Softgels are generally the best fit for most people. However, if you like the taste of CBD oil, or are interested in faster-acting benefits, drops may be a better option (or a complement to capsules). 
What strength is right for me?
CBD is not one-size-fits-all.
We've learned from our customers' experiences, and it's confirmed a simple truth: different people react differently to CBD, and some people may need more than others.
Most of our customers report taking 20mg of CBD at a time. We recommend you start there. You can always decrease or increase your serving size (or frequency of taking CBD). To help dial in what works best for you, keep a journal and note how you the CBD is helping.
It's important to remember, as well, that you may need to stick with CBD for at least 10 days before realizing its benefits.
 
What's the best way to take CBD oil?
It depends on whether you're taking a capsule or drops.
If you're taking a softgel (or capsule), we recommend taking your desired serving size prior to a meal. Early research shows this can improve the absorption of CBD.
If you're taking drops, we generally recommend taking them sublingually (under your tongue). Holding CBD oil under your tongue allows for more direct absorption into your bloodstream. Hold the oil under the tongue for at least 30 seconds before swallowing.