What is a COA?
By Sunsoil •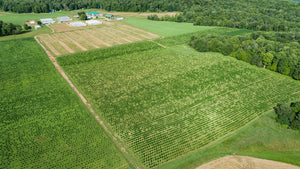 To ensure the consistency and quality of our products, each batch of our CBD oil goes through rigorous testing to verify its purity and potency.
In fact, we test each batch three times at separate, accredited labs. We synthesize the results into a COA, which we make available on our website.
What is a COA?
A Certificate of Analysis (COA) is published by a third-party lab after they put our product through a variety of tests.
Testing ensures the potency of the ingredients, verifying that the amount of CBD on the label is what's in the product. Tests also check for purity: they ensure the product does not contain contaminants such as pesticides, bacteria, mold and heavy metals. 
Why do I care if a CBD company has a COA?
An FDA published study has shown that less than half of CBD products contain within 20% of the CBD stated on the label.
In that 2020 study, the FDA sampled 147 different CBD products. Of the 147 products, only 102 indicated a specific amount of CBD on the label. Here's what the FDA found:
18 out of 102 (18%) contained less than 80% of the amount of CBD indicated.

46 out of 102 (45%) contained within 20% of the amount of CBD indicated.

38 out of 102 (37%) contained more than 120% of the amount of CBD indicated.
Where can I find Sunsoil's COAs?
On our website, you will find COAs under the "About" tab at the top of our website. 
See Our Lab Results

Search the batch or lot number located on each product.

Sunsoil COA's feature a full lab report as well as an easier-to-read summary. The summary is included either as the first or last pages of the COA and has the Sunsoil logo at the top.
Does the COA tell me how much CBD is in my product?
Yes. The Sunsoil summary pages at the end of the COA outlines the cannabinoids present. As you can see in the example below.
Is my CBD free of contaminants?
Sunsoil's hemp has always been grown and processed organically. We have been certified organic by the USDA since 2019. Even still, we test to ensure that our products are free from contaminants such as lead, mold, or herbicides such as glyphosate.
The second page of the COA summary outlines each of these contaminants and indicates whether the test passed or failed.
It's important to make informed decisions about what CBD you use. We stand behind the quality of our products and provide the COA to give you the information that you need.