Finding a Replacement for CBD Coconut Oil
By Sunsoil •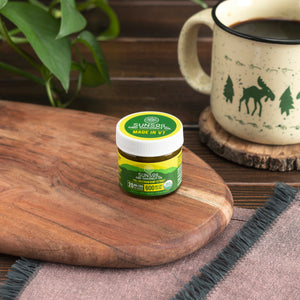 As you may have seen, we're making changes to our product line and pricing.
While we've introduced some exciting new products at more affordable prices, we will also be discontinuing our CBD Coconut Oil.
Why is it being discontinued?
Simplifying our product line allows us to reduce costs without sacrificing quality. We're passing those savings onto you, as part of our mission to make great CBD accessible to everyone.
As we discontinue Coconut Oil we're also cutting prices on our other products by up to 40%.
What are my alternatives?
Coconut Oil is a versatile product. Depending on how you used the coconut oil, there's likely another Sunsoil product that can be used to replace it.
If you use our coconut oil topically, we suggest switching to our vegan capsules. Our vegan capsules are filled with our CBD coconut oil. You can open the capsule and squeeze out the CBD oil for topical use. We recommend refrigerating the capsules (especially in warm weather) to keep the coconut oil at a solid consistency.
Our unflavored drops are a great alternative if you ingest the coconut oil as it contains the same, simple, ingredients. The unflavored drops are also a great way to give CBD oil to your pets. You can add it to their food or treat – just like the Coconut Oil.