We Surveyed 2,500 CBD Users. Here's What They Said.
By Sunsoil •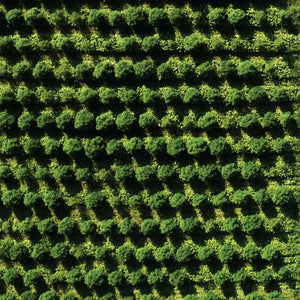 We recently emailed a survey to ask for your input on Sunsoil. We were overwhelmed by the response: over 2,500 of you completed the survey. Thank you!
So, how are Sunsoil customers using CBD oil? What types of products do you prefer? How has your CBD use changed during the pandemic, especially given recent uncertainty in the economy? 
We got answers to all of these questions—and more.
4 Out of 10 People Have Cut Back on CBD
Between high prices at the pump and the grocery store, rising inflation and fears of recession, there's a lot of financial uncertainty in today's world.
4 out of 10 Sunsoil customers reported "Yes," that they had recently cut back on their CBD use due to recent financial stress. Most said they'd been taking CBD less often or taking smaller servings.
Many of you wrote that you've also been hunting for sales and promotions, even if it means buying from another brand. (We get it—we're not offended!)
Despite the difficult economic climate, we didn't expect to hear that so many of you needed to cut back on CBD.
Less Reliance on OTC Medication
These statements have not been evaluated by the FDA. This product is not intended to diagnose, treat, cure or prevent any disease.
This product should be used only as directed on the label. It should not be used if you are pregnant or nursing. Consult with a physician before use, especially if you have a serious medical condition or use prescription medications.
We are limited in what we can say about CBD's benefits.
We know that our customers use CBD oil primarily to relieve pain, stress, and sleep issues. Anecdotally, we've heard that you've replaced or reduced your consumption of over-the-counter (OTC) medicines like Tylenol and Advil.
So we thought we'd ask a larger audience, has Sunsoil helped you reduce your usage of OTC or prescription medication?
To our surprise: 58 percent said yes.
20 MG Could Be the "Goldilocks Zone"
Experience has taught us that it's important to have a proper serving size to get the full benefits from CBD.
Serving sizes appear to differ based on the person—and even the particular brand or type of CBD oil (for instance, full-spectrum vs. isolate).
79 percent of survey respondents say they take CBD oil at least once a day. 31 percent of respondents take CBD oil multiple times a day.
Across all respondents, the most common serving size (58 percent of respondents) was 20 mg of CBD.
However, serving sizes varied. 20 percent of respondents take 10 mg of CBD or less. And roughly 30 percent of respondents take 30 mg of CBD or more.
Price is Still a Barrier
Price matters. CBD oil is still too costly for most people—especially those on fixed incomes. We were curious to understand how you think about paying for CBD.
For context, the average price for CBD is roughly 10 cents per milligram—although they can often reach 20 cents per milligram or more. Taking 20 mg of CBD daily (600 mg per month) at an average price would cost $60/month.
Sunsoil's prices are half the industry average, with prices starting at 5 cents per milligram (not including discounts, such as our 20% savings on subscriptions).
Almost half of respondents said $25 would be an ideal monthly budget for CBD. If you take 20 mg of CBD daily, that's about how much it costs as a Sunsoil subscriber (good news!).
However, we know that's not enough. In fact, we recognize that our survey respondents (who are our existing customers) are more biased than the average person toward paying for CBD. The people who can't afford $25/month for CBD never try it in the first place!
That's why earlier this year, we announced our intention to reduce prices by 80 percent over the next 5 years. We'd like to see you pay no more for CBD oil than you would for Advil or Tylenol—truly making CBD accessible to all.
To get there, we need to improve our agricultural and manufacturing efficiency, but also grow our customer base—neither of which are simple tasks. Still, seeing the results of this survey confirms we are on the right path.
In the weeks and months to come, we'll be rolling out some exciting changes to our product line and pricing. Stay tuned for more.