Can CBD Improve Your Workouts?
By Sunsoil •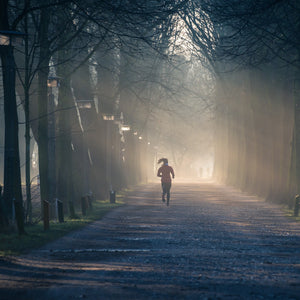 If you follow fitness enthusiasts, you may have seen that many have added CBD to their pre-workout or post-workout regimens.
What do we know about CBD and its benefits for fitness?
There is limited, quality clinical evidence available, but there are some indications that CBD can be beneficial for your workout routine – perhaps in a couple ways that you wouldn't expect.
As always, we recommend consulting a healthcare provider prior to starting a CBD regiment, especially if you have pre-existing health conditions or take prescription medication. 
Muscle Recovery
After a session of yoga, weight lifting, or running, you might experience muscle soreness.
That soreness is indicative of your body's natural effort to repair microscopic tears in your  muscles. This reaction is normal and necessary for your muscles to get stronger. 
While inconclusive,  a 2021 review published in Frontiers in Physiology pulled together research from various studies. The author found several pieces of evidence to suggest that CBD supports your body's ability to recover after a workout. Specifically, CBD promotes a healthy inflammation response and appears to help relieve pain – both of which are ideal after a workout.
Case in point, according to a 2020 study published in International Journal of Physical Education, Sports and Health, athletes that took CBD after their workout self reported less soreness.
Stress 
Whether you are a casual gym-goer or a seasoned athlete, a stressful day can impact your ability to get a solid workout. Stress can obstruct your focus or prevent you from making it to the gym altogether.
A review of CBD and sports performance published in Sports Medicine in 2020 found that there are some links between CBD and stress. CBD may help to lower stress levels, leaving people to feel more motivated to work out as well as enjoy their workouts more. This motivation can allow you to focus more on each session at the gym and get more out of each workout. 
Sleep
A good night of sleep can do wonders for the body. Sleep helps our bodies recover and improves athletic performance.
It's possible for athletes to overtrain when they exert themselves at a high level, without sufficient recovery (including sleep). Often, overtraining is "accompanied by sleep disorders and higher sleep disturbance," according to a 2017 statement by the International Olympic Committee.
CBD might help athletes get their recovery schedules on track by promoting better sleep. In 2020, a study of rugby players found that 40% of participants who used CBD self-reported that it helped them sleep better. 
The Bottom Line
While more research of the benefits of using CBD when working out is needed, early studies show potential benefits. Still, we highly recommend checking with your doctor before adding any supplements to your routine.