Traveling with Sunsoil CBD
By Sunsoil •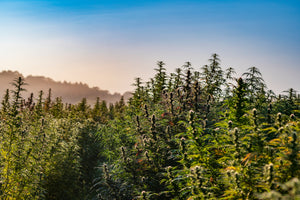 If you rely on CBD oil for everyday relief, leaving it behind while you're travelling can be cause for concern. Here are some answers to the most common travel questions that we receive.
Can I bring Sunsoil on a plane?
Yes, if you are traveling on a domestic flight. In May of 2019, the TSA made it legal to bring hemp-derived products on a plane. Travel experts recommend keeping your CBD oil in original packaging that openly states that the product is hemp-derived. (It can help you steer clear of potential misunderstandings.)
What about international travel?
While hemp-derived CBD oil is legal in some countries, it's not legal in all of them. It's best to research the country that you are visiting, as well as any countries through which you're traveling. Traveling outside of the United States with CBD oil can be risky and many travel experts recommend against it.
Can I travel by car with Sunsoil?
It depends. Hemp-derived CBD oil is legal on a federal level, but state and local laws can vary. If you're planning a road trip, it's a good idea to research the laws of the state that you are going to as well as those you'll pass along the way.
While traveling, what's the best way to store and transport CBD?
Store your CBD oil in an airtight, childproof container that cannot easily come unscrewed - ideally keeping them in the original Sunsoil packaging. Whether at home, or on-the-go, Sunsoil should be stored at a stable temperature away from heat, light and moisture.