Lemonade Gummies 600 mg Total CBD
CBD that costs what it should.
We set out to make the world's best CBD oil. What we learned was powerful: the best CBD oil also costs less—when you make it right. We grow 100% of our hemp. Then we make CBD oil using a naturally efficient, whole-plant infusion process. We do it all in-house, so that you get better CBD for less.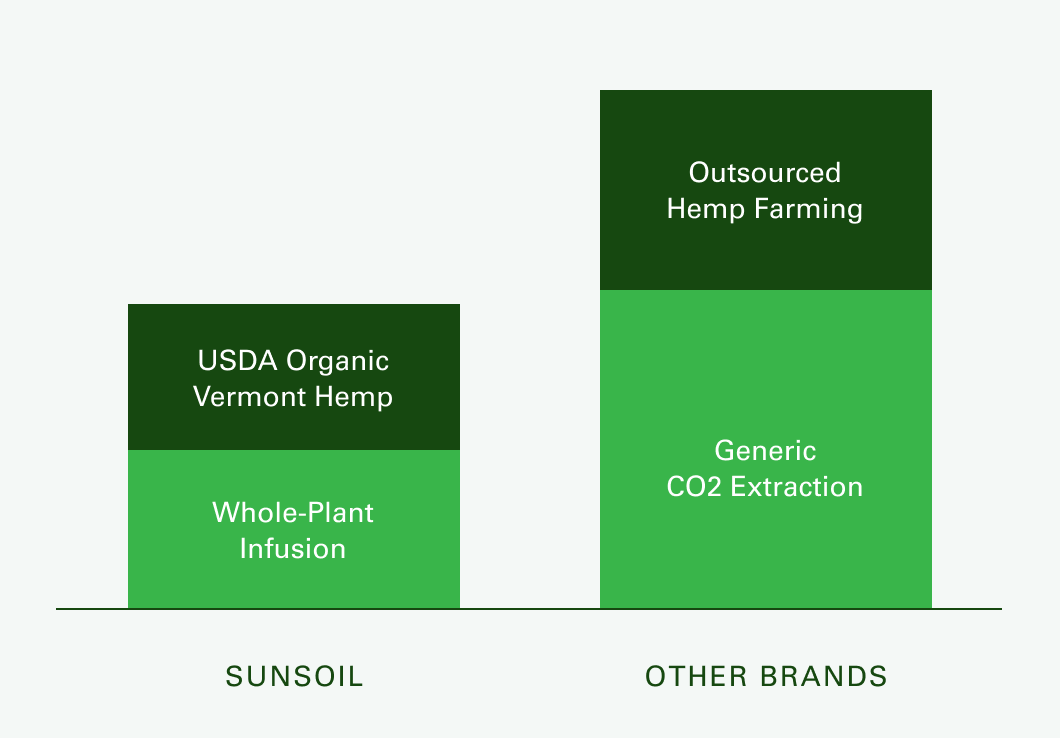 Why We Like It
Bright, citrus notes give our lemonade gummy a fresh-tasting flavor.
Description
There are hundreds of CBD gummies out there. Most of them are overpriced, packed with sugar, and contain very little CBD.
We spent over a year developing a CBD gummy that would be true to the Sunsoil standard.

Our new, organic gummies are green, lean and mean.
Green - USDA organic certified and made with our full-spectrum hemp extract—there are no colors added.

Lean - Less than half the sugar per serving (just 2g) compared to other brands (4-6g of sugar

Mean - 20mg of CBD in each gummy, that's 2-4 times what's in most other CBD gummies (5-10mg).

Ingredients
1. Organic hemp
2. Organic cane sugar
3. Organic tapioca syrup
4. Organic MCT oil (fractionated coconut oil)
5. Pectin
6. Organic lemon juice concentrate
7. Organic flavor
8. Sunflower lecithin
9. Sodium citrate
Third-Party Lab Tested
We test each new batch of product at three independent, ISO‑accredited labs.
We verify that the amount of CBD that we state on our labels is accurate. And we ensure that our products are free of contaminants and impurities.
View Results