Softgels, 15 Count — SOLD OUT 300 mg Total CBD
CBD that costs what it should.
We set out to make the world's best CBD oil. What we learned was powerful: the best CBD oil also costs less—when you make it right. We grow 100% of our hemp. Then we make CBD oil using a naturally efficient, whole-plant infusion process. We do it all in-house, so that you get better CBD for less.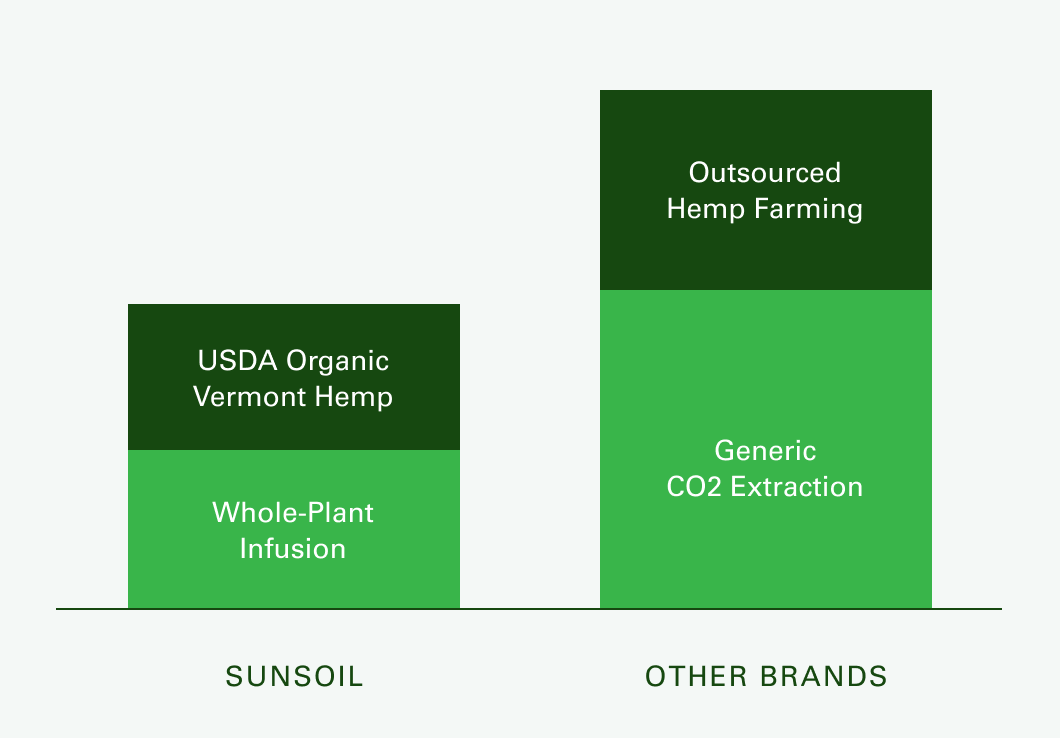 Why We Like It
Easy to fit into your routine. Consistent serving size. Well-suited for everyday use.
Description
Softgels—which have quickly become our bestseller—are small with a smooth surface, making them easy to swallow. Each softgel contains 20 mg of CBD, so it's easy to increase your serving size in 20 mg increments.

Many of us experience the benefits of softgels as mellower and longer-lasting than CBD drops. If you've never tried CBD before, we'd encourage you to try both softgels and drops and see what works best for you.

Our softgels are encapsulated in gelatin, an animal by-product. We also make vegan-friendly capsules, which are larger in size but contain the same CBD oil inside.
Ingredients
1. Organic hemp
2. Organic coconut oil
3. Gelatin
4. Vegetable glycerin
5. Water
Third-Party Lab Tested
We test each new batch of product at three independent, ISO‑accredited labs.
We verify that the amount of CBD that we state on our labels is accurate. And we ensure that our products are free of contaminants and impurities.
View Results